Mobile Apps
Ricoh's mobile apps for smartphones, tablets and laptops can help your workforce be more productive at the office and on the move. Whether you're looking to facilitate flexible working, enable 'bring your own device' policies or ensure document security for remote access, we offer a rich suite of applications to suit your needs.
---
Scan to folder helper
An easy way to set up folders for scanned documents
Scan to Folder Helper makes it easy for users to set up folders for when they want to scan documents directly to a particular location. An easy-to-follow on-screen guide in the app provides a simple, step-by-step guide to setting up a destination folder for scanned documents. Each user can allocate a unique save folder for their individual account, for fast, convenient access to their documents at a later date.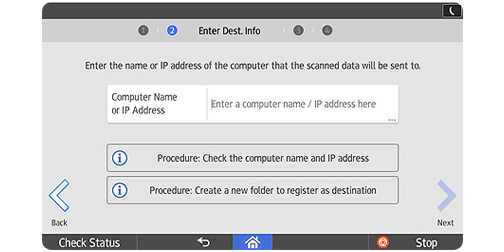 ---
ID Card Copy
Gör en papperskopia av ett ID-kort    Quickly make a paper copy of an ID card
Vår ID Card Copy app gör det möjligt att snabbt göra en papperskopia av ett ID-kort. En guide visar varje steg i processen Guiding users through each step of the process using an intuitive visual interface, the app makes it easy to print both the front and back of the card on a single sheet of paper.
By simplifying the process of making a single, useable record of an ID card, the app saves users time and increases convenience.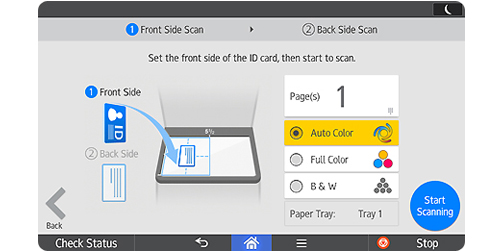 ---
Conference Concierge

Ett stöd för skapande av material för möten och event


Ricohs Conference Concierge-app förenklar och påskyndar processen att skapa material för konferenser och evenemang. Det är enkelt att följa instruktionerna på skärmen så att du kan skapa kopior av nyckeldokument i rätt storlek och format.
Genom att använda Smart Operation Panel kan du förenkla processen och spara tid inför eventet. Skapa effektiva stödmaterial som förstärker presentationen.