Turning up the volume on meaningful mental health conversations
Ricoh Europe, London, 01 September 2021 – More than 700,000 people commit suicide each year. For every person who takes their own life, 20 others attempt to do the same. These statistics from the World Health Organization are as shocking as they are heartbreaking.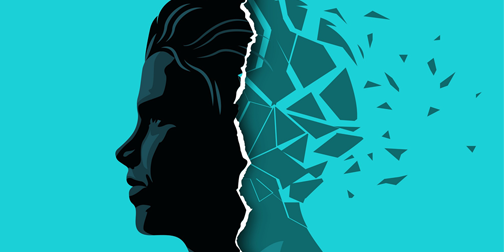 The chances are you've been impacted (directly or indirectly) by a suicide or know someone who has. The feelings, emotions, and repercussions amounting to devastation.
Thankfully, topics such as mental health, personal wellbeing, and suicide prevention are more prominent today than ever before. The stigma has been chipped away at, with conversations far less taboo in homes, education establishments, and places of work. Of course, there is still a lot of work to be done. But progress is taking place. This is due, in part, to important events such as World Suicide Prevention Day (10 September) and World Mental Health Day (10 October) putting said topics firmly on the agendas of individuals, businesses, and entire societies.
Yet there is a risk. It can sometimes feel like encouragement to check in on people is being played on repeat, not least in the COVID age. Frequently recited messages resonate with some people, but for others they amount to little more than familiar noise. The danger is that this well-meaning and heartfelt request could near the point of cliché. That would be a real shame, as it's an incredibly important call to action that can have a genuinely powerful outcome.
Having largely emerged from restrictions brought about by the pandemic, we must not forget the immense value of meeting in person. As trivial as sharing a walk or enjoying a coffee together may seem, these simplistic interactions can provide the boost a friend, colleague, or family member needs to help them rise to the challenges that another day brings.
The physical effects of loneliness, low self-esteem, and feelings of utter despair are often well masked. The seemingly happiest and most confident person in the room could, in reality, be the complete reverse. Nobody is exempt from potential feelings of depression and isolation. They neither discriminate nor care for age, gender, race, or circumstance.
With this in mind, businesses of all sizes need to remember the crucial role they can play in helping to protect and support their people. I am proud that at Ricoh Europe we have a number of initiatives and programmes available to staff. This includes our Digital GP service that provides colleagues with 24/7 access to a doctor via voice or video call. The GP can check symptoms and provide an instant response. Appointments are usually available within two hours with prescriptions delivered the very next day. We also offer access to Headspace, an app-based service that gives staff the chance to detach and re-energise in order to manage stress and improve wellbeing. The app teaches meditation, allowing users of all abilities to meditate whenever and wherever they want. We also provide staff with 24/7 access to our Employee Assistance Programme. This confidential service gives colleagues reliable information and expert guidance on a range of topics, from everyday matters to more serious problems such as financial worries, medical issues, or feelings of anxiety. This includes the possibility to have several face-to-face counselling sessions, which many of our staff have taken up.
On World Suicide Prevention Day, we will be joined at Ricoh Europe by Founder of The Lions Barber Collective and award-winning author Tom Chapman. Tom will discuss how to normalise mental health issues and the importance of employees asking for help in a safe and non-judgemental environment.
I encourage every business to offer similar forms of support to staff. Just knowing that your company cares and is providing resources can have a huge impact. At the same time, I encourage every person to be that bit kinder. You might not save a life, but you will almost certainly make one that bit happier.